Everything is quiet here, so I am going to push on.
Early the next morning, we made our way to the Marina to take a boat to the Contemporary. On the way, I noticed the construction walls that had been in front of Pioneer Hall were down, so I had my daughter snap some pictures:
We took the boat to the Contemporary and then followed another great purple crayon drawing to walk to the Magic Kingdom. We got quickly through bag check and found great places to wait for rope drop. We could see some of the rope drop ceremony (which is still up at the railroad station), but were forward enough to close to the front of the line. Looking back, since we were planning to head to Space Mountain first, we probably should have been on the right side entrance. No big deal.
But I am skipping ahead. Early morning picture from outside the Magic Kingdom:
We had very little trouble making our way over to the right as we went down Main Street USA. My daughter snapped a picture of one of her obsessions:
She also got a few pictures of the castle:
My touring plan had us going to Space Mountain first. We were the second group to get there! But the ride was down. Major dissapointment.
From there we headed to Buzz Lightyear's Space Ranger Spin.
From there we went to the Many Adventures of Winnie the Pooh. I had always wanted to ride this and really enjoyed it.
Next up was Ariel's Undersea Adventure.
And from there to Dumbo the Flying Elephant.
Okay, that was about a third of my daughter's Dumbo ride photos. My goodness! Anyway, some rode that twice and some went on Goofy's Barnstormer. I was extremely tacky and fixed the moleskin on my blisters.
Next was the teacups. I was going through the numerous pictures my daughter had taken of the Teacups hoping to find ones of us on it rather than strangers. That was the first time I noticed something comes out of the middle teapot: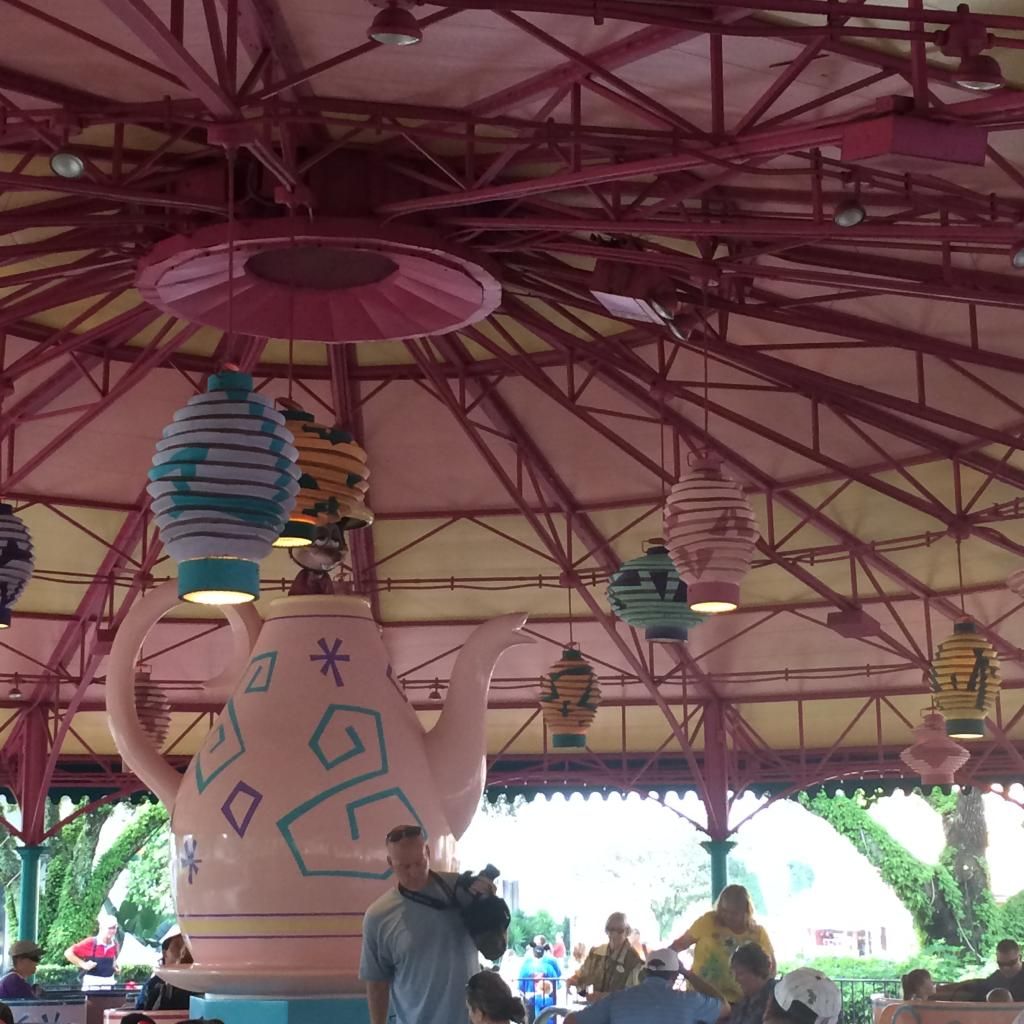 I just learned something doing my own trip report! :lol:
There! In the blue teacup in the middle of the photo is me in a teacup wearing a Fort Fiends hat!
Did you see me? here is a better one.
At this point, we sent someone back to check if Space Mountain was open. It was, so everyone but 7yo and me went on that. Here they are in line:
And now with a flash:
Ride photos: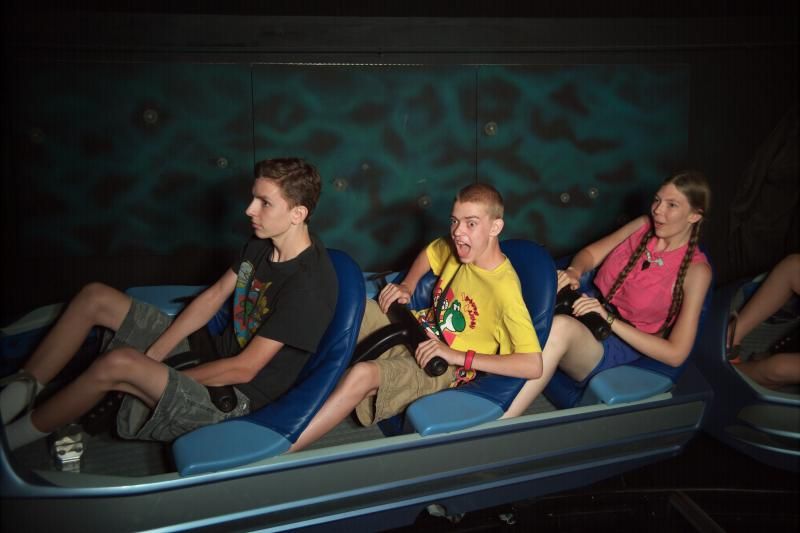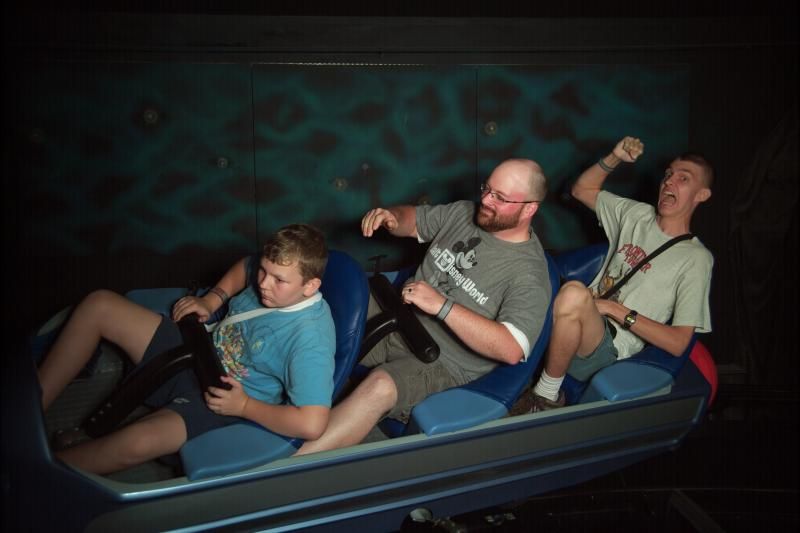 7yo and I rode People Mover. She wasn't sure that would be okay and didn't like that it went through a section with no lights. *sigh*
Next up: More Magic Kingdom
Click here for Part Nine